THE BEGINNING
It all started over a homebrewed beer. It was over that beer that Darla Ariss and Sean White made a plan to start something great in the craft brewing industry. A plan to make genuinely good beer that anyone and everyone can enjoy. Since the day the brewery had started, hard work and dedication have created the perfect place for any customer that comes through the door looking for great product, friendly faces and good company. The vision has grown recently to include a kitchen. Darla and Sean have started a breakfast restaurant next door, Porter's. In the hours that Porter's is not open, the kitchen in the restaurant services the brewery's taproom with a premium casual pub style menu. If you're looking for a great local place to enjoy a high quality gastropub experience, Copper Brewing is the place.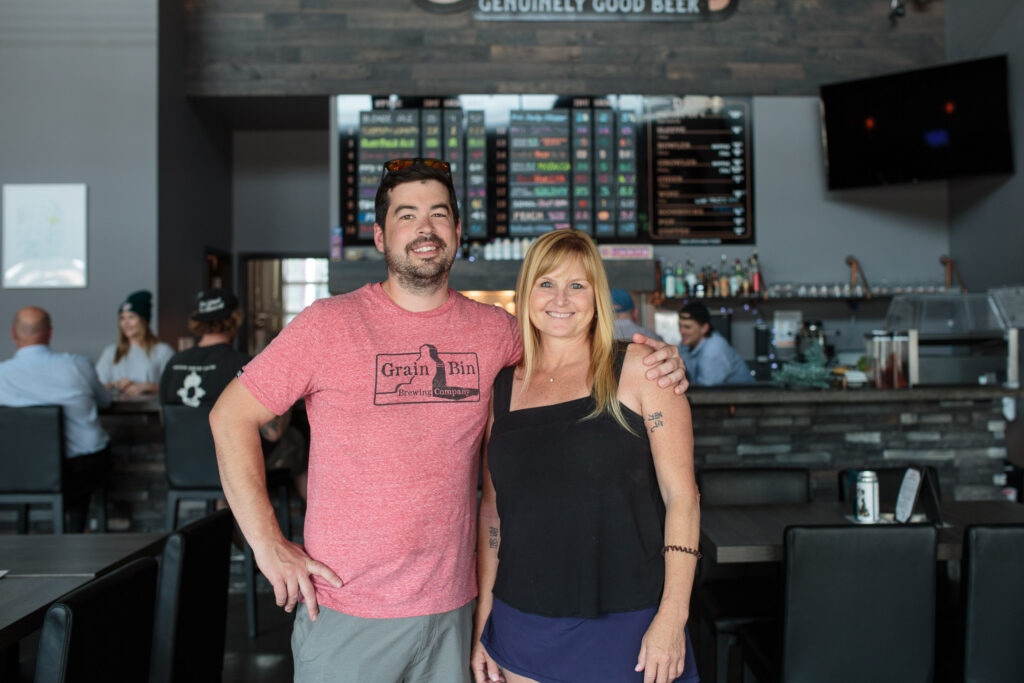 The brewery opened for business in August of 2019 in the Landmark District of Kelowna BC. Copper Brewing has found itself a great following that we can call our friends. Known to many as Darla's living room, we truly love the people that come into our space and cannot be more thankful for the support we have. Come by yourself and experience some good laughs, great times, locally sourced, high quality pub fare and genuinely good beer.
Rich
Originally from Salmon Arm BC, Rich's passion for brewing took him abroad to study in Sunderland, England. Upon graduation, he followed an opportunity in Ecuador to help a fellow classmate open up a brewery. After his travels abroad, he came back to Canada and moved to Toronto where he officially began his brewing career. Three breweries and five years later, Rich has found himself back in the Okanagan as the head brewer for us at Copper Brewing.
Rich's favourite styles to drink are stouts and porters due to their complexity.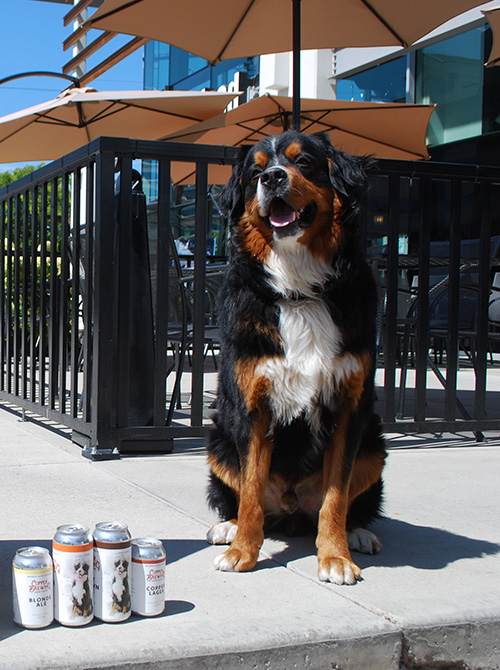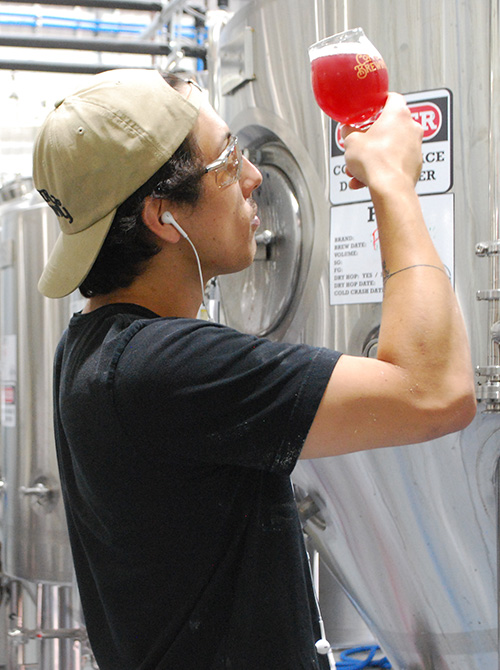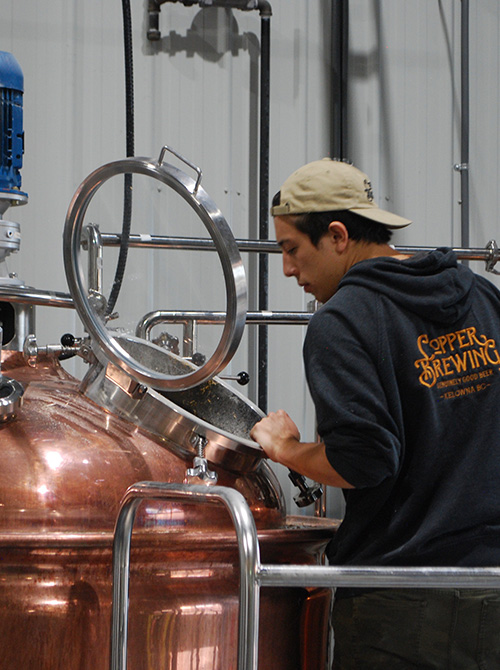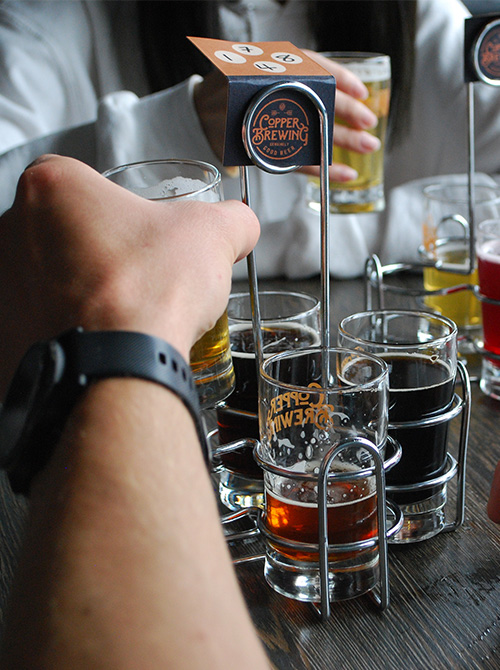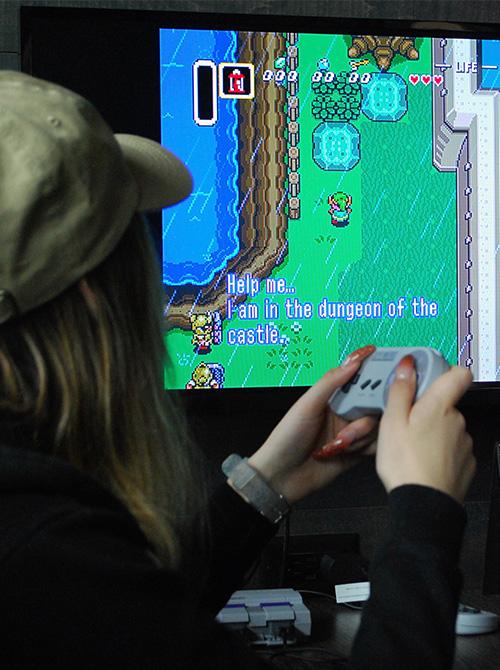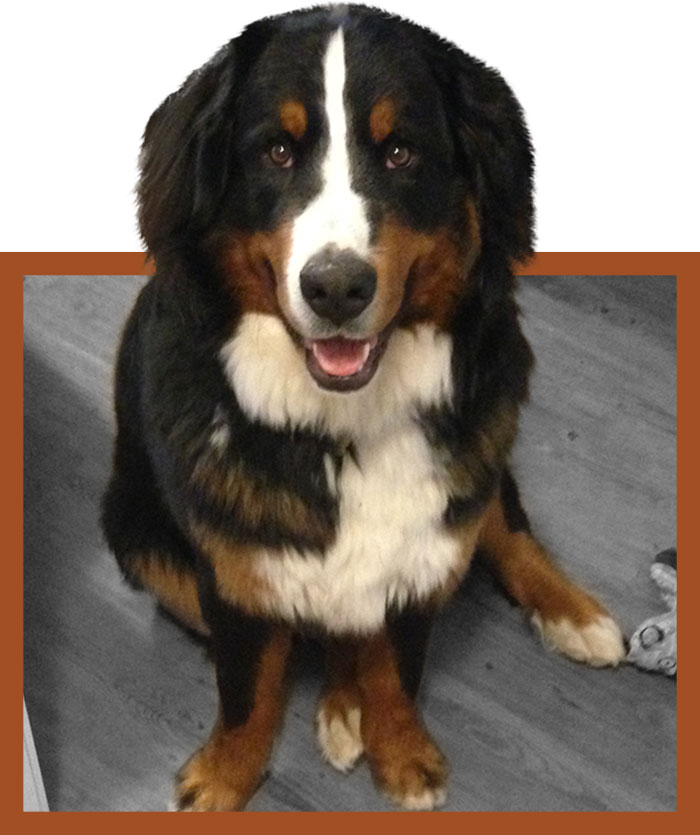 What's With The Dog?
Meet
Copper
The Bernese Mountain Dog on our cans is a tribute to our late mascot Copper. Four months before construction began on the brewery, Copper developed an auto immune disorder and ending up leaving us in September of 2018, he was 4 years old. His memory lives on and he continues to be our mascot on every can we produce, and at the brewery.
Rest In Peace
Copper

- 2018